Founded in 1948, Central Business Systems was among the pioneering resellers of its time.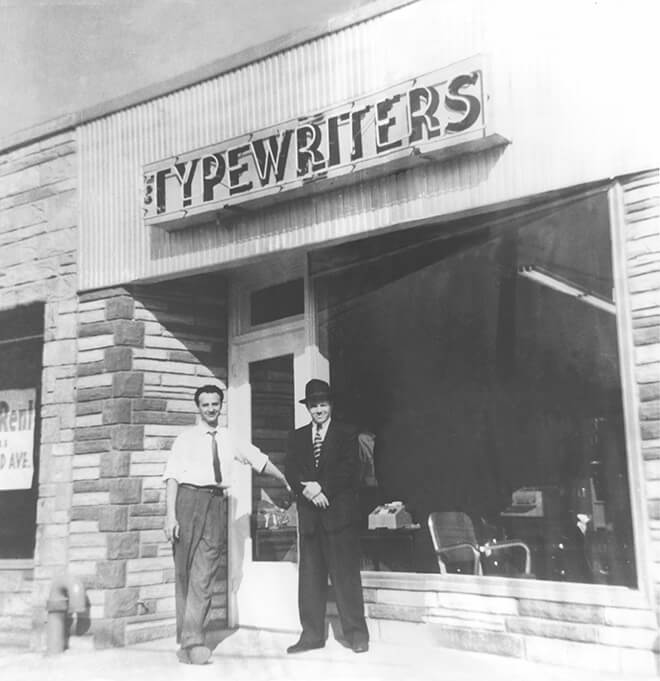 Tobias Infante and Robert Zollinhofer the original proprietors began the company in a storefront office in Baldwin, New York where they sold state of the art typewriters and related office products and services.
Over the years Central quickly became known for their commitment to outstanding customer service.
Since then, Central has been looked upon as one of Long Islands most stable companies in terms of growth and continuity.
Even now after more than a half-century, and decades of innovative office technology, Central celebrates our 75th Year in Business under original family proprietorship and is widely recognized as an industry leader in total document imaging solutions, as well as all forms of IT professional services.
From copiers, printers, scanners, mfp's and workflow solutions to Managed Print Services, Managed IT Services and Document Management Systems, Central provides it's customers with the expertise, economies and efficiencies that come with a single source provider.

As an independent dealer, we are not limited by any one brand, instead, our long-standing partnerships with some of the biggest names in office technology ensure an unbiased and completely customizable approach in matching the best solutions to your needs.
Our talented and dedicated team works together with you to furnish more productive, more efficient, and more cost-effective solutions, as we bring simplicity to the business process. At the end of the day, we know that it is our people's fanatical attention to customer service and their commitment to personalized value that truly differentiates us even further.
It is that very core company value that has helped us attain prestigious recognition both locally and nationally as one of the 100 Best Office Product Servicing dealers in the United States by the industry independent Pro's Elite Group.
With the workplace changing constantly, Central has the experience, resources and world-class service delivery to help you break through the clutter of office technology, and capitalize on it!
Central Business Systems Has The Expertise to Be Your Single Source Provider.